Birth Anniversary Of Shri Ramalinga Swamy: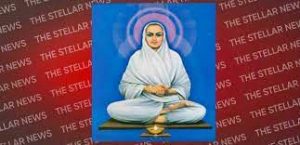 India celebrated the 200th birth anniversary of Shri Ramalinga Swamy, also known as Vallalar, on 5th October, 2023.
Shri Ramalinga Swamy was a prominent Tamil poet in the 19th century and a member of the "gnana siddhars" lineage.
He was born in the village of Marudhur in Tamil Nadu.
Vallalar's vision transcends religious, caste, and creed barriers, recognizing divinity in every atom of the universe.
Vallalar was strongly against the caste system and initiated the 'Samarasa Vedha Sanmarga Sangam' in 1865, later renamed 'Samarasa Suddha Sanmarga Sathya Sangam.'
He established 'The Sathya Dharma Salai,' a free food facility in Vadalur, Tamil Nadu in 1867, serving all people without caste distinctions.
Vallalar opened the 'Sathya Gnana Sabha' (Hall of True Knowledge) in Vadalur.