Emissions Gap Report 2022: UNEP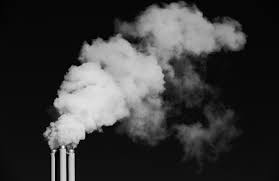 Ahead of COP27, the United Nations Environment Programme (UNEP) released a report titled 'Emissions Gap Report 2022: The Closing Window — Climate Crisis Calls for Rapid Transformation of Societies'.
This is the 13th edition of the UNEP Emissions Gap Report. It assesses the gap between anticipated emissions in 2030 and levels consistent with the 1.5°C and 2°C targets of the Paris Agreement. Every year, the report features ways to bridge the gap.
Findings:
The top 7 emitters (China, the EU27, India, Indonesia, Brazil, the Russian Federation and the United States of America) plus international transport accounted for 55% of global GHG emissions in 2020.
For these countries GHG emissions rebounded in 2021, exceeding pre-pandemic 2019 levels.
Collectively, G20 members are responsible for 75% of global GHG (Greenhouse Gas Emission) emissions.
The global average per capita GHG emissions was 6.3 tonnes of CO2 equivalent (tCO2e) in 2020.
India remains far below the world average at 2.4 tCO2e.
World is falling short of the goals set forth in the Paris Climate Agreement adopted in 2015, with no credible pathway to 1.5°C in place.
The Paris Agreement defined a global warming limit of 2°C above pre-industrial levels (preferably 1.5°C), which if exceeded, can result in extreme weather events such as extreme heat waves, droughts, water stress, etc.
National pledges since COP26 (Glasgow, UK) make a negligible difference to predict 2030 emissions.