Gambusia Fish : To Combat Mosquito-Borne Diseases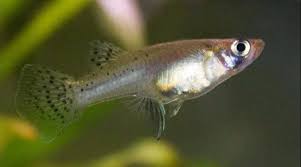 The Andhra Pradesh government has released approximately 10 million Gambusia fish into the state's water bodies to combat mosquito-borne diseases like Malaria and Dengue.
The release of these invasive alien fish species has raised concerns about the potential harm that will be sustained by native species that abound in the state's freshwater bodies.
Gambusia Fish is also known as mosquito fish, is widely used as a biological agent for controlling mosquito larvae.
It is native to the waters of the south-eastern United States.
It has been a part of mosquito-control strategies for over a century in various parts of the world, including India.
A single full-grown fish eats about 100 to 300 mosquito larvae per day.
Also, it has been part of various malaria control strategies in India since 1928, including the Urban Malaria Scheme.
The International Union for Conservation of Nature declare Gambusia one of the 100 worst invasive alien species in the world.