British Academy Book Prize: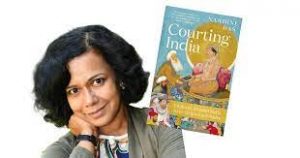 India-born author Nandini Das was named the winner of the 2023 British Academy Book Prize.
British Academy Book Prize was formerly known as the Nayef Al-Rodhan Prize.
It was established in 2013.
It was established to reward and celebrate the best works of non-fiction that demonstrate rigour and originality and have contributed to public understanding of other world cultures and their interactions.
The British Academy is the UK's national academy for humanities and social sciences.
The eligible books come from the subjects that fall within those disciplines, from archaeology, history, and psychology to philosophy, languages, and cultural studies.
Nandini Das who is a Professor in the English faculty at the University of Oxford, won the award for her book 'Courting India: England, Mughal India and the Origins of Empire'
The winner gets the £25,000 prize cash award, and each of the shortlisted works will receive £1,000 each.