Proba-3 Mission : European Space Agency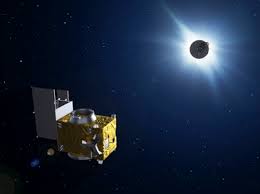 The European Space Agency's (ESA) Proba-3 mission, consisting of two spacecrafts, will demonstrate precision formation flying in space. It is set to revolutionize scientific observation and space applications.
Proba-3 is an mission that aims to form a 144-m long solar coronagraph, allowing scientists to study the Sun's faint corona closer to the solar rim than has ever before been achieved.
Achieving precise formation flying opens up a whole new era for science and applications, including Earth observation and in-orbit satellite servicing.
Proba-3's spacecrafts will be deployed by India's PSLV in a high Earth orbit. Engineers will subject them to a simulated space environment during the testing phase.
The spacecrafts will maintain formation to a few millimetres and arc second precision at distances of 144 m or more for six hours at a time, achieved autonomously without relying on guidance from the ground.
ESA is responsible for designing and implementing Proba-3's mission, while PSLV will be used to deploy its spacecrafts into orbit. Proba-3 marks the next step in formation flying, and the spacecrafts will be in a highly elliptical orbit of 600 x 60530 km.