Business Reform Action Plan (BRAP):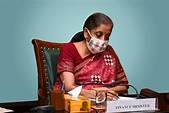 Finance Minister Nirmala Sitharaman released the Business Reform Action Plan (BRAP)- 2020 in New Delhi.
In the report, seven states have been identified as the top achievers based on implementation of the Business Reforms Action Plan.
The states are Andhra Pradesh, Gujarat, Haryana, Karnataka, Punjab, Telangana and Tamil Nadu.
The report further mentioned that Himachal Pradesh, Madhya Pradesh, Maharashtra, Odisha, Uttarakhand and Uttar Pradesh figure under the Achievers category.
While Assam, Chhattisgarh, Goa, Jharkhand, Kerala, Rajasthan and West Bengal have been placed in the Aspirers category. Andaman and Nicobar, Bihar, Chandigarh, Daman and Diu, Dadra and Nagar Haveli, Delhi, Jammu and Kashmir, Manipur, Meghalaya, Nagaland, Puducherry and Tripura have been clubbed under the Emerging Business Ecosystems category.