CAG Report On Conservation Of Coastal Ecosystem: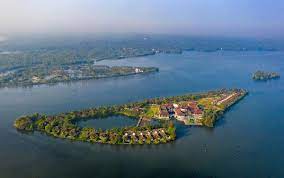 Comptroller and Auditor General (CAG) of India tabled a report in Parliament on whether steps taken by the Union Environment Ministry to conserve India's coastal ecosystems have been successful.
Findings of 'performance audits' of Conservation of Coastal Ecosystems from 2015-20:
National Coastal Zone Management Authorities (NCZMA) is still functioning as an ad-hoc body: Thus, impacting consistency in coastal conservation
Delay or non-existent State/UT Coastal Zone Management Authorities (SCZMA): Karnataka has still not constituted it while Goa, West Bengal and Odisha have delayed its reconstitution. In Andhra Pradesh, District Level Committees were not even established
Several projects approved despite the EIA report highlighted inconsistency: Incidences of illegal construction activities and effluent discharges from local bodies, industries and aquaculture farms
Other issues in EIA: non-accredited consultants preparing the EIA, using outdated data, and not evaluating the environmental impacts of the project
Expert Appraisal Committees not being present during project deliberations.
Members of the EAC were fewer than half of the total strength during the deliberations.
States haven't yet prepared Integrated Management Plan for Critically Vulnerable Coastal Areas.
Tamil Nadu didn't have a strategy in place to conserve the Gulf of Mannar Islands.
Goa: there was no system for monitoring coral reefs and no management plans to conserve turtle nesting sites.