Capulopsyche keralensis: Bagworm Moth Species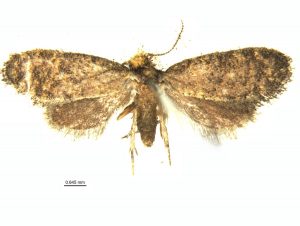 Researchers from the Zoology Department at St. Thomas College Thrissur have discovered the bagworm moth from the coffee plantations of Kerala.
The newly found bagworm moth species was named Capulopsyche keralensis. Capulo means coffee and psyche means moth or butterfly.
The name, therefore, translates as 'Coffee moth of Kerala' as it was found in coffee plantations.
Capulopsyche keralensis belongs to the moth family psychidae, which consists of very small moths.
It is characterized by the case-building behavior of larvae and a high degree of sexual dimorphism.
Females of many psychid species never develop into a moth and retain larval appearance.
This is the first genus and species of the subfamily Taleporiinae reported from India.
The subfamily Taleporiinae is characterized by extreme sexual dimorphism.
The females are pale yellowish, wingless, with short legs and antennae.
The larvae of this species were found scraping on the bark of trees, they seem to feed on the bark tissues and depositions (algae) on the bark.