National Portal For Transgender Persons: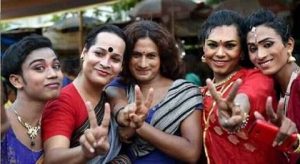 Just over six months after it was launched, the Centre's national portal for issuing certificates of identity to transgender persons has issued 1,557 certificates as of June 16, 2021, according to Social Justice and Empowerment Ministry data.
In November 2020, Union Minister for Social Justice & Empowerment launched a 'National Portal for Transgender Persons'.
It has been developed within 2 months of Notification of Transgender Persons (Protection of Rights) Rules, 2020 on 29 September, 2020.
This Portal would help a transgender person in applying for a Certificate and Identity card digitally from anywhere in the country.
The most important benefit is that it helps the transgender person to get the I-Card without any physical interface and without having to visit any office. Through the Portal, they can monitor the status of their application that ensures transparency in the process.
Getting Transgender Certificate and Identity Cards as per their self-perceived identity is an important provision of The Transgender Persons (Protection of Rights) Act, 2019.