Centre Extends Powers Related To Citizenship Application: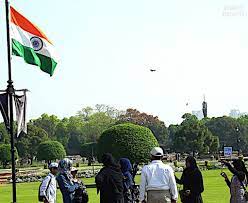 The Central Government issued a notification granting powers related to citizenship applications under existing rules to authorities of five states.
The order has been issued under the Citizenship Act, 1955 and the Citizenship Rules, 2009 and not under the Citizenship Amendment Act, 2019 since its rules have not yet been framed.
In accordance with section 16 of the Citizenship Act, 1955 the central government directed that powers exercisable by it for registration as a citizen of India, or for grant of certificate of naturalization shall also be exercisable by the collector (District Magistrate), within whose jurisdiction the applicant is ordinarily resident.
Section 16 of the Citizenship Act 1955: The Central Government may, by order, direct that any power which is conferred on it can be exercisable also by such officer or authority as may be so specified.
However, powers mentioned in section 10 (certificate of registration to be granted to persons registered) and section 18 (a form of a certificate of naturalization) can be exercised by the central government only.
It also granted similar powers to the Home Secretaries of Haryana and Punjab, except for Faridabad and Jalandhar.
States and Districts:
Powers were extended to 13 districts office states which are:

Gujarat- Morbi, Rajkot, Patan, and Vadodara.
Chhattisgarh- Durg and Balodabazar.
Rajasthan- Jalore, Udaipur, Pali, Barmer, and Sirohi.
Haryana- Faridabad.
Punjab- Jalandhar.