Critical Minerals Project : India And Australia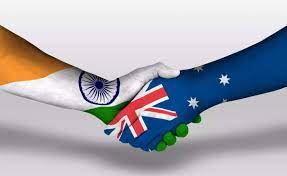 India and Australia have reached a significant milestone in working towards investment in critical minerals projects to develop supply chains between the two countries.
Two lithium and three cobalt projects are among the five target projects that CMIP has chosen for thorough due diligence.
Australia produces almost half of the world's lithium and is the second-largest producer of cobalt and the fourth-largest producer of rare earths.
The Partnership's investments will aim to create new supply chains supported by essential minerals processed in Australia, which will support India's efforts to reduce emissions from its energy network and establish itself as a hub of manufacturing, including for electric vehicles.
Together, the two countries are dedicated to reducing emissions, ensuring energy security, and expanding the global markets for essential minerals and clean technology.
Critical Minerals:
Critical minerals are elements that are the building blocks of essential modern-day technologies and are at risk of supply chain disruptions.
Copper, lithium, nickel, cobalt, and rare earth elements are critical components in many of today's rapidly expanding clean energy technologies, ranging from wind turbines and power grids to electric vehicles.
As the transition to clean energy accelerates, demand for these minerals will skyrocket.
India's Department of Science and Technology, in collaboration with the Council on Energy, Environment and Water, drafted the Critical Minerals Strategy for India in 2016, with a focus on India's resource requirements till 2030.
The Indian Critical Minerals Strategy has identified 49 minerals that will be vital for India's future economic growth.