Char Dham Yatra: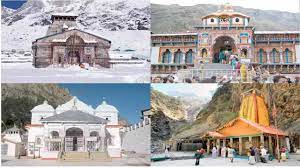 Char Dham Yatra has come to be known as a risky pilgrimage because at least 23 pilgrims have died en route since the Char Dham Yatra began on May 3 in Uttarakhand.
This was primarily owing to cardiac-related illnesses like heart attack, hypertension, or other comorbidities
Tough terrains, high altitudes and changing weather conditions make the pilgrimage a tough one, especially for senior citizens.
Those visiting are affected by sudden low temperature, low humidity, increased ultraviolet radiation, low air pressure, and low oxygen levels.
Due to low humidity, within the first few hours of altitude exposure, water loss also increases, resulting in dehydration.