Consumer Dispute Redressal Panels: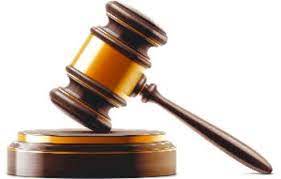 The Supreme Court has given the Centre and the States eight weeks to fill the vacancies in the consumer disputes redressal commissions.
The Court has also asked the Centre to conduct a comprehensive "legislative impact study" on the Consumer Protection Act, 2019.
The laws have been made for the benefit of people. But, states are defeating the purpose for which the consumer protection laws have been made.
The court also questioned if governments, both at the Centre and in the States, had deliberately kept the vacancies pending to dissuade people from filing complaints.
There is litigation in the court regarding the tenure of tribunal members. The Centre is waiting for its outcome. Also, the to and fro of litigation and legislation had caused "confusion", delaying appointments.
The Consumer Protection Act, 1986 provides for a 3-tier structure of the National and State Commissions and District Forums for speedy resolution of consumer disputes. They are quasi- judicial bodies.
Composition: Each District Forum is headed by a person who is or has been or is eligible to be appointed as a District Judge and each State Commission is headed by a person who is or has been a Judge of High Court.
The provisions of this Act cover 'goods' as well as 'services'. The goods are those which are manufactured or produced and sold to consumers through wholesalers and retailers.
The services are in the nature of transport, telephone, electricity, housing, banking, insurance, medical treatment, etc.
A written complaint can be filed before the District Consumer Forum/State Commission/ National Commission in respect of defects in goods and or deficiency in service.
However, no complaint can be filed for alleged deficiency in any service that is rendered free of charge or under a contract of personal service.
The remedy under the Consumer Protection Act is an alternative in addition to that already available to the aggrieved persons/consumers by way of civil suit.
In the complaint/appeal/petition submitted under the Act, a consumer is not required to pay any court fees but only a nominal fee.
As per the latest Consumer Protection Act , 2019 dispute redressal Commissions will be set up at District, State and National level, with pecuniary jurisdiction up to Rs one crore, Rs one crore to Rs 10 crore, and above Rs 10 crore, respectively.
In case of unfair contracts, the State Commissions will hear complaints where the value is up to Rs 10 crore, and National Commissions will hear complaints above that value.
These Commissions can declare unfair terms of such contracts to be null and void.