Dance To Decarbonise : Musical Event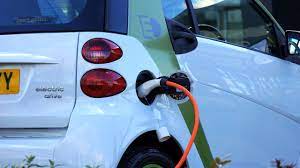 The Petroleum and Natural Gas Ministry will organise a one of its kind musical event, Dance to Decarbonise, National Stadium in New Delhi on December 23, 2022.
Dance to Decarbonise:
The renewable energy generated through dance will be used to charge electric vehicles.
The event aims at showcasing India's target of achieving net-zero emissions by 2070 weighing against the country's growing economy, rising energy requirements, and the implementation of responsible energy sources over transformational energy systems for the future.
Getting India to Net Zero Report:
The report is prepared by the High-Level Policy Commission on Getting Asia to Net Zero.
The High-Level Policy Commission on Getting Asia to Net Zero was constituted by Asia Society Policy Institute, a New York-based think tank.
The report contains new research and modelling as well as recommendations about the policies necessary for the clean energy transition.
It also contains insights about how much India could benefit from achieving the Net Zero status.
This is the first report of the commission.
Findings: Ending new coal as soon as possible by 2023 and transitioning from unabated coal power by 2040 would be particularly impactful to get India to net zero emissions sooner.
By reaching net zero by 2050, India could boost annual GDP by as much as 7.3% ($470 billion), and create nearly 20 million additional jobs by 2032, compared with current policies.