Digital Payment Index : RBI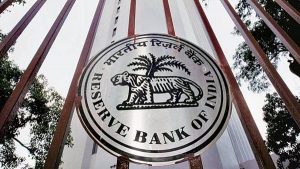 As per Reserve Bank of India's Digital Payments Index (RBI-DPI) , Digital payments across the country registered a growth of 13.24% in a year through March 2023.
Digital Payment Index has been constructed by the RBI to measure the extent of digitisation of payments across the country.
It is based on multiple parameters and reflects the expansion of various digital payment modes accurately.
It is a first-of-its kind index to measure the spread of digital payments across the country.
It contains five broad parameters that measure the deepening and penetration of digital payments in the country over different time periods.

Payment Enablers with a weight of 25% (Internet, mobile, Aadhaar, bank accounts, participants, merchants)
Payment Infrastructure – Demand-side factors weight 10% (Debit and credit cards, PPIs, Customers registered in mobile and internet banking, FASTags),
Payment Infrastructure – Supply-side factors weight 15% (Bank branches, BCs, ATMs, PoS Terminals, QR Codes, Intermediaries),
Payment Performance – weight 45% (Digital payment volumes, value, unique users, paper clearing, currency in circulation, cash withdrawals) and
Consumer Centricity weight – 5% (awareness and education, declines, complaints, frauds, system downtime).

The base period of the index is March 2018.
The index has been published on a semi-annual basis from March 2021 onwards with a lag of 4 months.