Costs Of Climate Change In India: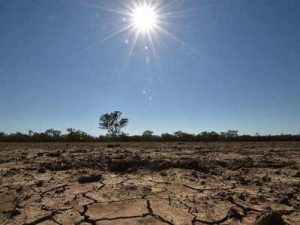 London-based global think tank Overseas Development Institute published its report called "Costs of Climate change in India". The report analyses economic costs of climate-related risks in-country and the possibility of increased inequality & poverty.
Key Findings:
As per the report, climate change will affect India's economy.
India might lose about 3 to 10 percent of its GDP annually by 2100.
The poverty rate may also rise by 3.5 percent in 2040.
India is already experiencing consequences of 1°C of global warming in the form of heavy rainfall. extreme heatwaves, severe flooding, rising sea levels, and catastrophic storms.GDP
It observed India has made rapid progress in boosting incomes and living standards in the last three decades. However, if no rapid global action is taken, climate change may reverse the development gains of recent decades.
Climate change is slowing the pace of poverty reduction and increasing inequality in the country.
Even if temperatures are contained to two degrees Celsius, India is going to lose 2.6 percent GDP annually.
If the global temperature is contained to 3 degrees Celsius, the loss will magnify to 13.4 percent annually.