Country Reports On Terrorism 2021: India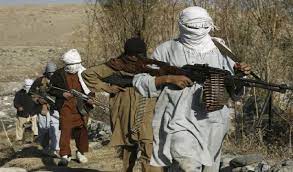 As per 'Country Reports on Terrorism 2021: India', Lashkar-e-Taiba, Jaish-e-Muhammad, Hizbul Mujahideen, ISIS, al-Qaeda, Jamaat-ul-Mujahideen and Jamaat-ul-Mujahideen Bangladesh, are the terrorist groups active in India.
Terrorist tactics showed a shift toward attacks on civilians and greater reliance on IEDs( improvised explosive device ), including an explosives attack using drones on an air force base.
The Indian government made significant efforts to detect, disrupt, and degrade operations of terrorist organizations.

During 2021, there were 153 terrorist attacks in J&K, causing 274 deaths that included 45 security personnel, 36 civilians, and 193 terrorists.

Other notable attacks included an attack on November 1 in Manipur, in which the People's Liberation Army of Manipur and Naga People's Front killed seven persons in an ambush, including an Indian Army officer and with his wife and minor son.