CPEC Authority: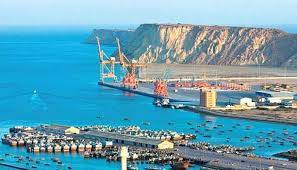 China gave nod to Pakistan's decision to scrap the China-Pakistan Economic Corridor (CPEC) Authority amid reports of growing rift between the all-weather friends over the slow pace of the USD 60 billion project.
The China-Pakistan Economic Corridor (CPEC) Authority was established through an ordinance in 2019.
It was aimed at accelerating the pace of CPEC-related activities, finding new drivers of growth, unlocking the potential of interlinked production networks and global value chains through regional and global connectivity.
Pakistan occupied Gilgit Baltistan has been witnessing a spurt in the local protest against the Pakistan Army over land issues.
The local population is angry at the "land grabbing" spree of the army, all in the name of CPEC.
In April 2022, three Chinese were killed in a suicide bombing in Karachi University by Baloch Liberation Army (BLA), which opposed China's investments in Balochistan.
China is reportedly pressing Pakistan to permit the Chinese agencies to provide security for their personnel while Islamabad is resisting as it meant boots on the ground for Chinese armed forces.
The CPEC projects were also facing delays because of the change in taxation policies by the last government in violation of commitments given to China.
China Pakistan Economic Corridor:
CPEC is a 3,000-km long route of infrastructure projects connecting China's northwest Xinjiang Uygur Autonomous Region and the Gwadar Port in the western province of Balochistan in Pakistan.
It is a bilateral project between Pakistan and China, intended to promote connectivity across Pakistan with a network of highways, railways, and pipelines accompanied by energy, industrial, and other infrastructure development projects.
It will pave the way for China to access the Middle East and Africa from Gwadar Port, enabling China to access the Indian Ocean and in return China will support development projects in Pakistan to overcome the latter's energy crises and stabilising its faltering economy.
CPEC is a part of the Belt and Road Initiative.
The BRI, launched in 2013, aims to link Southeast Asia, Central Asia, the Gulf region, Africa and Europe with a network of land and sea routes.