Farm Loan Waivers Scheme: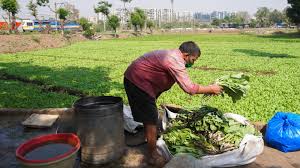 Only about half of the intended beneficiaries of farm loan waivers announced by nine States since 2014 have actually received debt write-offs, shows a study by State Bank of India researchers.
As of March 2022, the poorest implementation of farm loan waiver schemes in terms of proportion of eligible farmers who had received the announced benefits was in Telangana (5%), Madhya Pradesh (12%), Jharkhand (13%), Punjab (24%), Karnataka (38%) and Uttar Pradesh (52%).
By contrast, farm loan waivers implemented by Chhattisgarh in 2018 and Maharashtra in 2020 were received by 100% and 91% of the eligible farmers, respectively.
A similar waiver announced by Maharashtra in 2017 worth ₹34,000 crore for 67 lakh farmers has been implemented for 68% of beneficiaries, SBI researchers reckoned.
The SBI study was based on the outcomes of 10 farm loan write-offs worth about ₹2.53 lakh crore announced by nine States, starting with Andhra Pradesh and Telangana in 2014.
The report identified rejection of farmers' claims by State governments, limited or low fiscal space to meet promises, and change in governments in subsequent years, as the possible reasons for the low implementation rate of these loan waivers.