Crowdfunding For Terrorism Financing: FATF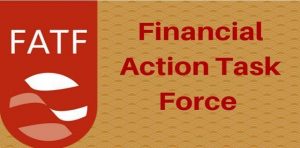 FATF (Financial Action Task Force) has released a report titled-"Crowdfunding for Terrorism Financing", highlighting that violent extremist organizations have employed well-structured networks for fundraising purposes.
The report makes a reference to the Popular Front of India (PFI) as having resorted to solicitation for funds at mosques and public places, which were ultimately used to procure arms and ammunition and for training the cadres.
Crowdfunding is a dynamic fundraising method that leverages online platforms to gather small contributions from a large pool of individuals for various purposes such as supporting charitable causes, funding startup ventures, or financing creative projects.
While crowdfunding is predominantly used for legitimate purposes, recent events have exposed its potential exploitation for illegal activities, notably by terrorists and terrorist groups.
These entities utilize fundraising platforms and social media to solicit financial support globally for their extremist causes.
Highlights of the Report:
The PFI collected funds through solicitation at religious places, such as mosques, and public spaces.
Additionally, the group used modern digital methods, including the circulation of QR codes and bank account details to encourage donations.
Funds collected by the organization involved both domestic and foreign transactions, making the investigation challenging due to the multi-dimensional nature of the financial flows.
Funds raised through crowdfunding were not limited to a single purpose. A portion of the collected funds was invested in businesses and real estate projects, aiming to generate a regular income for the organization's terrorist activities.
The report places the issue of crowdfunding for terrorism financing in a global context.
It highlights that while most crowdfunding activities are legitimate, terrorist organizations like ISIL (Islamic State of Iraq and the Levant) and Al-Qaeda have exploited these platforms to raise money for their activities.