US Congressional Report On Terrorism: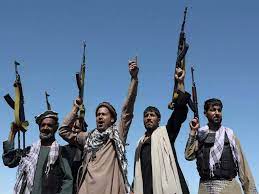 The US Congressional report on terrorism stated that Pakistan is home to at least 12 groups designated as Foreign Terrorist Organisation (FTO).
The report named Terrorist and Other Militant Groups in Pakistan, released by the bipartisan research wing of US Congress in the Quad summit 2021.
Earlier, in February 2021, the Financial Action Task Force (FATF) had decided to retain Pakistan on the greylist.
Pakistan has continued to serve as a safe haven for certain regionally focused terrorist groups, and has allowed groups targeting Afghanistan as well as groups targeting India to operate from its territory.
Pakistan's neighbours, including Afghanistan and India, and the US have long accused Islamabad of providing safe haven and support to militants.
The groups operating in Pakistan can be broadly categorised into five types:

Globally-oriented
Afghanistan oriented
India- and Kashmir-oriented
Domestically oriented
Sectarian (anti-Shia).