DART Mission: NASA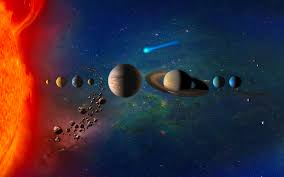 Just two weeks after its launch, NASA's Double Asteroid Redirection Test (DART) spacecraft has opened its "eye" and returned its first images from space — a major operational milestone for the spacecraft and DART team.
DART will reach its target on September 26, 2022.
The main aim of the mission is to test the newly developed technology that would allow a spacecraft to crash into an asteroid and change its course.
DART is a low-cost spacecraft, weighing around 610 kg at launch and 550 kg during impact.
It also carries about 10 kg of xenon which will be used to demonstrate the agency's new thrusters called NASA Evolutionary Xenon Thruster–Commercial (NEXT-C) in space.
The spacecraft carries a high-resolution imager called Didymos Reconnaissance and Asteroid Camera for Optical Navigation (DRACO). Images from DRACO will be sent to Earth in real-time and will help study the impact site and surface of Dimorphos.
DART will also carry a small satellite or CubeSat named LICIACube (Light Italian CubeSat for Imaging of Asteroids).
LICIACube is expected to capture images of the impact and the impact crater formed as a result of the collision. It can also capture images of any dust cloud formed during the impact.
The target of the spacecraft is a small moonlet called Dimorphos (Greek for "two forms"). It is about 160-metre in diameter and the spacecraft is expected to collide when it is 11 million kilometres away from Earth.
Dimorphos orbits a larger asteroid named Didymos (Greek for "twin") which has a diameter of 780 metres.