Mission Lucy: NASA: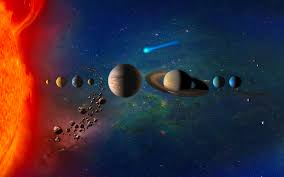 National Aeronautics and Space Administration (NASA) is set to launch 'Lucy', its first mission to explore the Jupiter Trojan Asteroids.
Mission Lucy:
The solar-powered mission is estimated to be over 12 years long, during which the spacecraft will visit eight asteroids covering a distance of about 6.3 billion km to deepen the understanding of the "young solar system".
The mission is named after 'Lucy', a 3.2 million-year-old ancestor who belonged to a species of hominins (which include humans and their ancestors). The spacecraft will be launched on an Atlas V 401 rocket.
The spacecraft's first encounter will be with an asteroid that lies in the main belt that can be found between Mars and Jupiter. This asteroid is named 'Donald Johnson' after the paleoanthropologist who discovered the fossilised remains of 'Lucy'.
The Trojan asteroids are believed to be formed from the same material that led to the formation of planets nearly 4 billion years ago when the solar system was formed.
Therefore, the mission is designed to understand the composition of the diverse asteroids that are a part of the Trojan asteroid swarms, to determine the mass and densities of the materials and to look for and study the satellites and rings that may orbit the Trojan asteroids.
Studying them will help scientists understand its origins and evolution, and why it looks the way it does.