Khadi Fashion Show: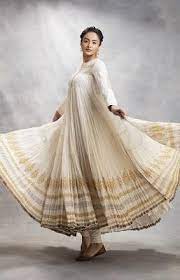 A mega 'Khadi fashion show' was organised by the Khadi and Village Industries Commission (KVIC) in Rann of Kutch/ Kachchh.
This mega event was the first such event of KVIC to establish new dimensions of the Khadi brand all over the world.
The government of Gujarat holds a three-month long festival known as 'The Rann Utsav' every year.
The Rann of Kachchh is a salt marshy land in the Thar Desert in the kachchh district of western Gujarat.
It lies between Gujarat in India and the Sindh province in Pakistan.
It is famous for its white salty desert sand and is reputed to be the largest salt desert in the world.
The inhabitants of Kachchh are called Kachchhi and have a language of their own with the same name.
Most of the population in Rann of Kachchh comprises of Hindus, Muslims, Jains and Sikhs.