Deletion Of 111 Registered Unrecognised Political Parties : Election Commission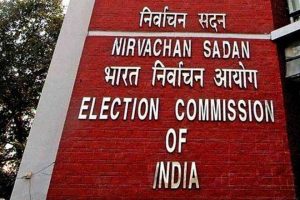 The Election Commission ordered the deletion of 111 registered unrecognised political parties that it found to be "non-existent" and referred three of the parties to the Department of Revenue for legal action for "serious financial impropriety".
This was the second such action in the recent past against registered parties that have been found violating the Representation of the People Act, 1951.
Earlier, the EC had deleted 87 non-existent registered unrecognised political parties.
The EC said the 111 parties in question had violated sections of the Act that required them to submit their address of communication and any change in address to the EC.
Registered Unrecognised Political Parties (RUPP):
Either newly registered parties or those which have not secured enough percentage of votes in the assembly or general elections to become a state party, or those which have never contested elections since being registered are considered unrecognised parties.
Such parties don't enjoy all the benefits extended to the recognised parties.
Recognised Political Party:
A recognised political party shall either be a National party or a State party if it meets certain laid down conditions.
To become a recognised political party either at the state or national level, a party has to secure a certain minimum percentage of polled valid votes or certain number of seats in the state legislative assembly or the Lok Sabha during the last election.
The recognition granted by the Commission to the parties determines their right to certain privileges like allocation of the party symbols, provision of time for political broadcasts on the state-owned television and radio stations and access to electoral rolls.