Schedule Of Election For The 16th Presidential Election: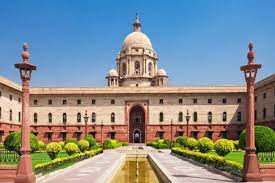 Election Commission of India has announced the schedule of election for the 16th Presidential Election.
The term of office of Shri Ram Nath Kovind, President of India, is ending on 24th July, 2022.
As per Article 62 of the Constitution of India, an election to fill the vacancy caused by the expiration of the term of office of the outgoing President is required to be completed before the expiration of the term.
Article 324 of the Constitution read with the Presidential and Vice-Presidential Elections Act, 1952, and the Presidential and Vice – Presidential Elections Rules, 1974 vests the superintendence, direction and control of the conduct of election to the office of the President of India in the Election Commission of India.
As per the Article 54 of the Constitution of India, the President is elected by the members of the Electoral College consisting of:

elected members of both Houses of Parliament, and
elected members of the Legislative Assemblies of all States including National Capital Territory of Delhi and the Union Territory of Puducherry
Nominated members of Rajya Sabha, Lok Sabha and the Assemblies, and members of state Legislative Councils, are not part of the electoral college.

Article 55 (3) of the Constitution provides that the election shall be held in accordance with the system of proportional representation by means of the single transferable vote and the voting at such election shall be by secret ballot.
The votes are weighted, their value determined by the population of each state as per Census 1971.