Giraffes: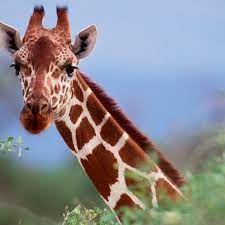 Giraffes brought to India by the British may belong to endangered species.
A genetic distance analysis of the giraffes in Alipore showed that they were most closely related to Nubian and Rothschild giraffes.
About 150 years ago, British colonialists brought batches of single species of the northern giraffe to India, from their other colonial possessions in Africa.
These now comprise a captive population of 29 individuals of northern giraffes across the country.
They are an exotic species that was imported into India, protocols to manage the populations were different when compared to animals that are native to the country.
Giraffes are found in the wild only in Sub-Saharan Africa.
Nubian giraffes:
It is the nominate subspecies of giraffes.
Habitat: found in Ethiopia, Kenya, Uganda, South Sudan and Sudan.
IUCN: The subspecies was listed as Critically Endangered by the IUCN in 2018 for the first time due to a 95% decline in the past 3 decades.
Rothschild's Giraffe:
It is also known as the Baringo giraffe, from the fact that it is seen in the wild around the area of Kenya close to Lake Baringo.
Habitat: desert and savanna plains areas of Africa (primarily in eastern Uganda and western Kenya. )
IUCN: Endangered