Dhaka Clears Currency Swap For Lanka: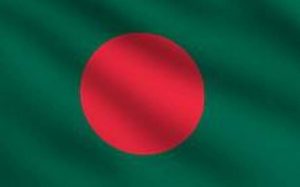 Bangladesh has cleared a $200 million currency swap facility for Sri Lanka, becoming the first South Asian country to extend crucial financial assistance to the island nation this year.
With Sri Lanka's main foreign exchange earning sectors — tourism, export of garments, and tea — badly hit due to the pandemic, the country has been struggling to maintain its reserves in the face of a daunting debt repayment schedule.
Currency Swap Arrangement is an arrangement between two friendly countries to involve in trading in their own local currencies.
As per the arrangements, both countries pay for import and export trade at the predetermined rates of exchange, without bringing in a third-country currency like the US Dollar.
In such arrangements no third country currency is involved, thereby eliminating the need to worry about exchange variations.