Quad As An Attempt For Containment: China China's Consul General: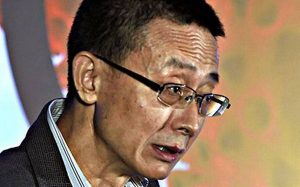 China's Consul General in Mumbai has described Quad as "an attempt for containment".
Because, Quad advocates so-called democratic alliance, and targets certain specific countries in an attempt for containment."
The reference to Quad indicates Beijing's deep annoyance with a grouping that intends to curtail its influence in the Indo-Pacific and areas that China considers its zone of influence.
Quad grouping:
The quadrilateral security dialogue includes Japan, India, United States, and Australia.
All four nations find a common ground of being democratic nations and common interests of unhindered maritime trade and security.
It is often dubbed as an "Asian" or "mini" NATO and is viewed as a counterbalance to China's military and economic clout in the Indo-Pacific region.
The grouping traces its genesis to 2004 when the four countries came together to coordinate relief operations in the aftermath of the tsunami.
It then met for the first time in 2007 on the sidelines of the Association of southeast Asian Nations (ASEAN) summit.
The intention was to enhance maritime cooperation between the four nations.