Central Bank Digital Currency (CBDC)::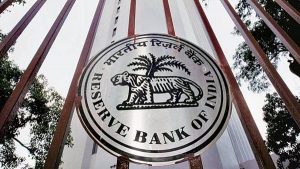 The Reserve Bank of India is likely to soon kick off pilot projects to assess the viability of using digital currency to make wholesale and retail payments to help calibrate its strategy for introducing a full-scale central bank digital currency (CBDC).
An official digital currency would reduce the cost of currency management while enabling real-time payments without any inter-bank settlement.
India's fairly high currency-to-GDP ratio holds out another benefit of CBDC — to the extent large cash usage can be replaced by CBDC, the cost of printing, transporting and storing paper currency can be substantially reduced.
The need for inter-bank settlement would disappear as it would be a central bank liability handed over from one person to another.
CBDC or National Digital currency:
A Central Bank Digital Currency (CBDC), or national digital currency, is simply the digital form of a country's fiat currency.
Instead of printing paper currency or minting coins, the central bank issues electronic tokens. This token value is backed by the full faith and credit of the government.