Digital Time Vouchers: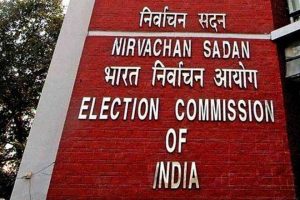 The Election Commission of India has decided to issue digital time vouchers to National & State political parties for campaigning on Doordarshan & All India Radio during elections.
The Election Commission of India has amended the existing scheme for the use of Government-owned electronic media by political parties.
This has been done by introducing a provision to issue digital time vouchers through an Information Technology (IT) platform.
Each party shall be given time Vouchers of different denominations of, 5 minutes and 10 minutes, equal to the total time allotted to it for telecasts on Doordarshan and broadcasts on AIR.
That party shall have the discretion to choose any representatives and allow them to use those time vouchers provided that no such individual representative shall be allowed to use more than 20 minutes of the total time allotted to that party, either on Doordarshan or on AIR.
The scheme was initially notified on 16th January 1998, holds a statutory basis under Section 39A of the Representation of People Act, 1951.
It aimed at ensuring equitable access to government-owned electronic media during elections for campaigning.
Under this Scheme, an equitable base time is allotted to each National Party and Recognized State Party of the state concerned uniformly on DD & AIR.