UNAIDS Report: Progress & Challenges In HIV/AIDS Fight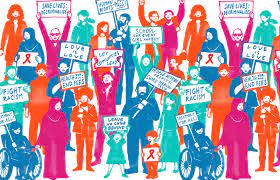 A recent report titled "The Path That Ends AIDS" by the Joint United Nations Programme on HIV/AIDS (UNAIDS) sheds light on the progress made in combating reveals the ongoing challenges and progress in the global fight against Acquired Immunodeficiency Syndrome (AIDS) and human immunodeficiency virus (HIV).
The report emphasizes the need for continued efforts to ensure access to treatment, address inequalities, combat stigma and discrimination, and secure adequate funding.
Highlights of the UNAIDS Report:
AIDS-Related Deaths and Access to Treatment:
AIDS claimed a life every minute in 2022.
Approximately 9.2 million people living with HIV worldwide lacked access to treatment in 2022.
Out of the 2.1 million people receiving treatment, many were not virally suppressed.
Treatment Progress and Global Targets:
29.8 million out of 39 million people living with HIV globally are receiving life-saving treatment.
Between 2020 and 2022, 1.6 million additional people received HIV treatment each year.
The global target of 35 million people receiving HIV treatment by 2025 is within reach if the progress is sustained.
Slow Treatment Progress in Certain Regions:
Eastern Europe, Central Asia, the Middle East, and North Africa exhibited slower treatment progress.
Only around half of the over two million people living with HIV in these regions received antiretroviral therapy in 2022.
Gender Discrimination and Treatment Rates:
Men living with HIV in sub-Saharan Africa, the Caribbean, Eastern Europe, and Central Asia are less likely to receive treatment compared to women.
Gender discrimination needs to be addressed to ensure equal access to treatment.
Impact on Children:
AIDS-related deaths among children reduced by 64% from 2010 to 2022.
However, approximately 84,000 children lost their lives to HIV in 2022.
Around 43% of the 1.5 million children living with HIV did not receive treatment in 2022.
Challenges in HIV Prevention:
Women and girls accounted for 63% of all new HIV infections in sub-Saharan Africa.
Only about 42% of districts with high HIV incidence in the region have dedicated prevention programs.
Enhanced prevention efforts are needed to address this gap.
Funding Gaps:
HIV incidence has declined in regions with increased prevention funding.
Eastern Europe, Central Asia, the Middle East, and North Africa face challenges in their HIV epidemics due to a lack of funding.
In 2022, only USD 20.8 billion was available for HIV programs in low- and middle-income countries, falling short of the USD 29.3 billion required by 2025.
Fluctuating Funding Levels:
In the early 2010s, funding substantially increased, but it has since fallen back to 2013 levels.
In 2022, there was a 2.6% drop in funding compared to the previous year, with only USD 20.8 billion available for HIV programs in low- and middle-income countries.
The funding gap remains significant, as the required amount by 2025 is USD 29.3 billion.