Mission Vatsalya: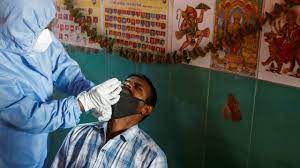 The Union government plans to partner with the private sector and volunteer groups for its scheme for protection of vulnerable children such as those abandoned or missing.
The Ministry of Women and Child Development sent its draft guidelines for Mission Vatsalya Scheme to States and Union Territories and sought suggestions by April 18, 2022.
Mission Vatsalya is essentially renaming of a pre-existing scheme called Child Protection Services, and also includes child welfare services.
To encourage public participation and utilise the resources available for success of the mission, the civil society, people's groups and various volunteering organisations can be encouraged to participate under Mission Vatsalyain a systematic and planned manner.
These could include organisations under government initiatives such as Bharat Scout and Guide, NSS Volunteers, and Nehru Yuva Kendras. More NGOs and Self-Help Groups could be identified.
The Ministry has also proposed a Vatsalya portal that will allow volunteers to register so that State and District Authorities can engage them for executing various schemes.
Child protection programme components include institutional services through child care institutions (CCI) and family-based non-institutional care through sponsorship, foster care and adoption.
It also supports after-care programme for children at CCIs once they turn 18, and emergency outreach service through Childline or the national helpline 1098 for children.