e-Courts Integrated Mission Mode Project: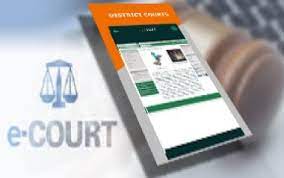 The Government of India has launched the e-Courts Integrated Mission Mode Project in the country for computerization of District and subordinate courts with the objective of improving access to justice using technology.
e-Courts Integrated Mission Mode Project As part of the National e-Governance Plan, the project is under implementation since 2007 for Information and Communications Technology (ICT) development of the Indian Judiciary
e-Courts project is being implemented in association with e-Committee Supreme Court of India and the Department of Justice.
Phases:
Phase I: It was implemented during 2011-2015.
Phase II: It was started in 2015 under which various District & Subordinate courts have been computerised.
Phase III: Draft Vision Document for e-Courts Project Phase III has been finalized and approved by eCommittee, Supreme Court of India. It mentions a judicial system that is more affordable, accessible, cost-effective, predictable, reliable, and transparent for every individual who seeks justice or is part of the delivery of justice in India.