Daily Current Affairs for Government Exams:
Today Current Affairs:30th May 2020 for UPSC IAS exams, State PSC exams, SSC CGL, State SSC, RRB, Railways, Banking Exam & IBPS, etc
Contents:
Index of Eight Core Industries :
Delimitation Commission:
Growth in the Fiscal Year 2019-20:
.Foreign direct investment (FDI)
'One Sun One World One Grid' (OSOWOG) plan
Other important current affairs
1.Index of Eight Core Industries :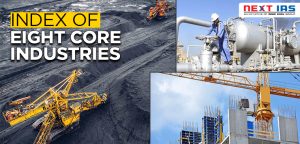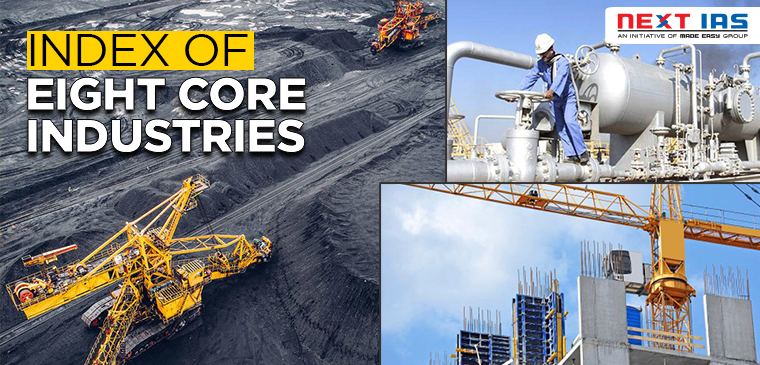 The Office of Economic Adviser, Department for Promotion of Industry and Internal Trade (DPIIT) released the Index of Eight Core Industries (Base: 2011-12=100) for the Month of April 2020.
The growth rate of Index of Eight Core Industries for April 2020 declined by 38.1% (provisional) compared to a decline of 9% (provisional) previous month of March 2020.
In view of nationwide lockdown during April 2020 due to COVID-19 pandemic, various industries viz. Coal, Cement, Steel, Natural Gas, Refinery, Crude Oil, etc. experienced a substantial loss of production.
Production of coal, crude oil, natural gas, refinery products, fertiliser, steel, cement and electricity contracted by 15.5%, 6.4%, 19.9%, 24.2%, 4.5%, 83.9%, 86%, 22.8%, respectively.
The Eight Core Industries comprise 40.27 percent of the weight of items included in the Index of Industrial Production (IIP).
During 2019-20, core industries recorded a 0.6% growth against 4.4% in 2018-19.
2.Delimitation Commission:
Recently, the Lok Sabha Speaker has nominated 15 MPs from Jammu and Kashmir, Assam, Manipur, Nagaland, and Arunachal Pradesh to assist the Delimitation Commission in redrawing the Lok Sabha and the Assembly constituencies of the northeastern states and the Union Territory of Ladakh.
The appointments are made after the Delimitation Commission's request to the presiding officers of Lok Sabha and the Assemblies to nominate associate members.
The government has constituted a Delimitation Commission to redraw Lok Sabha and assembly constituencies of the Union Territory Jammu and Kashmir and the northeastern states of Assam, Arunachal Pradesh, Manipur, and Nagaland.
It is headed by the former Supreme Court judge Ranjana Prakash Desai.
Delimitation in Jammu and Kashmir:
The Commission intends to delimit the constituencies of Jammu and Kashmir (J&K) in accordance with the provisions of the Jammu and Kashmir Reorganisation Act (2019).
According to the Jammu and Kashmir Reorganisation Act, 2019, the number of seats in the Legislative Assembly is to increase with due reservations for SC and STs.
It also includes few seats reserved for Pakistan occupied Jammu and Kashmir.
The J&K experienced the last delimitation exercise in 1995.
It has often been argued that the delimitation exercise was held back deliberately to ensure greater representation of Kashmir in the legislative assembly and Parliament rather than the Jammu area.
Delimitation in the Northeastern States:
The delimitation in Assam, Arunachal Pradesh, Manipur, and Nagaland will be carried out in accordance with the provisions of the Delimitation Act, 2002.
The delimitation exercise in Assam will be resumed after 12 years which was put on hold in 2008 after the situation in the state was reported not to be conducive because of serious threat to the peace and public order.
Delimitation Commission
Delimitation Commission :
The Delimitation Commission is appointed by the President of India and works in collaboration with the Election Commission of India.
Delimitation literally means the act or process of fixing limits or boundaries of territorial constituencies in a country to represent changes in population.
3.Growth in the Fiscal Year 2019-20: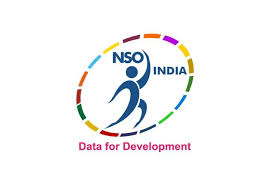 According to the provisional data released by the National Statistical Office (NSO), economic growth slowed to an 11-year low of 4.2% in 2019-20.
Growth in the Fiscal Year 2019-20:
The provisional growth estimate for the year 2019-20 is at 4.2%.
The budget estimate for Gross Domestic Product (GDP) growth in 2019-2020 was stated at 8.5%, the NSO's previous estimates had pushed the projection down to 5%.
The Indian economy grew at 6.1% in 2018-19.
Growth rate in terms of Gross Value Added (GVA), slowed to 3.9% in 2019-20 from 6% growth in the previous year.
GVA is GDP minus net product taxes and reflects supply-side growth.
The nominal GDP growth rate, which accounts for inflation, is estimated to have grown at 7.2% in 2019-20, sharply lower than 11% in the previous year.
Growth in Final Quarter of 2019-20:
In the final quarter of the year, that is, January 2020 – March 2020, the growth rate of GDP fell to 3.1%.
This is the lowest growth rate in the last 44 quarters.
Agriculture and mining sectors grew in the fourth quarter at rates of 5.9% and 5.2% respectively.
Public administration, defense, and other services grew at 10.1%.
The manufacturing sector contracted to a negative growth of 1.4%.
The three components of demand have also fallen i.e. consumption demand has slowed, while investments and exports are both in negative territory.
4.Foreign direct investment (FDI)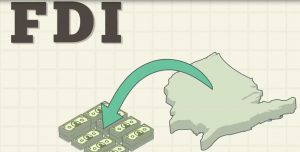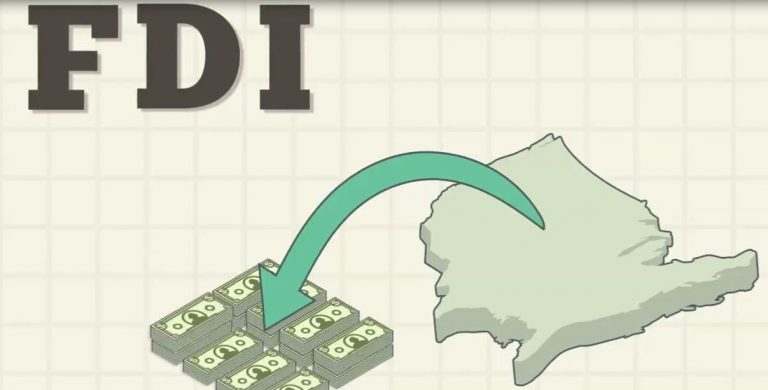 Foreign direct investment (FDI) in India grew by 13% to a record of $49.97 billion in the 2019-20 financial year, according to official data released by the Department for Promotion of Industry and Internal Trade (DPIIT).
FDI into India rose 13% to a record $49.97 billion in FY2019-20 from $44.36 billion a year earlier.
While FDI through FIPB route/RBI's Automatic Route/Acquisition Route rose 13% on year, total FDI that also includes equity capital of unincorporated bodies, reinvested earnings and other capital was up 18% on year to $73.45 billion, more than double from $36.04 billion in 2013-14.
Sectors which attracted maximum foreign inflows during 2019-20 include services ($7.85 billion), computer software and hardware ($7.67 billion), telecommunications ($4.44 billion), trading ($4.57 billion), automobile ($2.82 billion), construction ($2 billion), and chemicals ($1 billion).
Singapore emerged as the largest source of FDI in India during the last fiscal with $14.67 billion investments followed by Mauritius ($8.24 billion).
Among states, Maharashtra garnered the highest share of FDI at 30% with investments clocking $7.26 billion. Karnataka and Delhi followed with 18% and 17% share, respectively.
5.'One Sun One World One Grid' (OSOWOG) plan: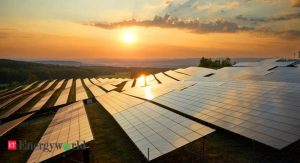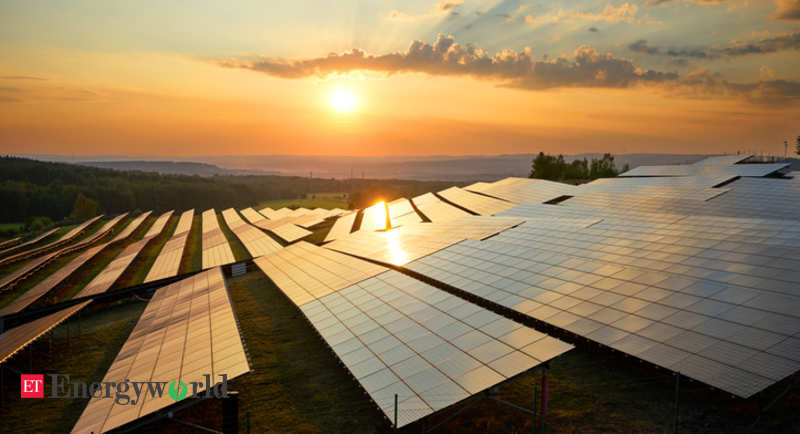 The Government of India has called for bids to roll-out the 'One Sun One World One Grid' (OSOWOG) plan.
The plan focuses on a framework for facilitating global cooperation, building a global ecosystem of interconnected renewable energy resources (mainly solar energy) that can be seamlessly shared.
The vision behind the OSOWOG is 'The Sun Never Sets' and is a constant at some geographical location, globally, at any given point of time.
This is by far one of the most ambitious schemes undertaken by any country and is of global significance in terms of sharing economic benefits.
It has been taken up under the technical assistance program of the World Bank.
OSOWOG plan may also leverage the International Solar Alliance (ISA), co-founded by India that has 67 countries as members.
With India in the middle, the solar spectrum can easily be divided into two broad zones, which are:
The Far East including countries like Myanmar, Vietnam, Thailand, Lao, Cambodia, etc.
Far West covering the Middle East and the Africa Region.
Three Phases of the Plan:

First Phase: It deals with the Middle East, South Asia and South-East Asia (MESASEA) interconnection.
Second Phase: It deals with the MESASEA grid getting interconnected with the African power pools.
Third Phase: It is about global interconnection.
Other important current affairs:
1. The Ministry of Labour and Employment under its National Career Service (NCS) project has now started offering free online "Career Skills Training" in partnership with TCS ION for its registered job-seekers.
The Ministry of Labour and Employment is implementing the National Career Service (NCS) project for the transformation of the National Employment Service to provide a variety of employment-related services like job search, job matching, career counseling, vocational guidance, information on skill development courses through an online portal (www.ncs.gov.in).
Around 1000 employment exchanges including 200 Model Career Centers across the country are integrated with NCS.
A Special link for Work from Home Jobs and Online Trainings has been created on NCS portal Home Page to give direct access to job-seekers to such jobs.
NCS also offers the functionality of the creation of video profiles for job-seekers in partnership with HIREMEE, a platform that provides online assessment and hiring services. Job-seekers can showcase their ability to recruiters using short video clips. All services on NCS are free.
2. Recently, the Haryana government's decision to enforce the use of Hindi in all courts and tribunals across the state has been challenged in the Supreme Court.
A petition has been filed to challenge the new Section 3A incorporated into the Haryana Official Language (Amendment) Act, 2020.
Petitioners argue that the amendment was made with the assumption that everyone practicing law in Haryana not only knows Hindi but is also fluent in it.
The Haryana Official Language (Amendment) Act, 2020:
The amendment has been made to the Haryana Official Languages Act, 1969, by introducing a new section 3A, designating Hindi as the sole official language to be used for conducting work in all Civil Courts and Criminal Courts in Haryana subordinate to the High Court of Punjab and Haryana, all revenue Courts and rent tribunals or any other court or tribunal constituted by the State Government.
The amendment also states that the state government shall provide the requisite infrastructure, translators, and training of staff within six months of the commencement of the amended Act.
2. A 2 MW Solar Photovoltaic Plant was commissioned at INS Kalinga, Visakhapatnam. The plant is the largest in the Eastern Naval Command (ENC) and has an estimated life of 25 years.
INS Kalinga has taken significant strides in Green Initiatives since it's setting up in the early 1980s, including afforestation, numerous plantation drives, coastal cleanup drives, and protection of the Geo-Heritage site "Erra Matti Dibbalu".
Erra Matti Dibbalu also called Red Sand Hills, a notified National Geo-heritage Monument, is situated on the outskirts of Visakhapatnam City. It is located very near to the Bay of Bengal and is one of Visakhapatnam's many heritage sites.
3. Foundation Stone for a Missile Park "AGNEEPRASTHA" was laid at INS Kalinga.
AGNEEPRASTHA' aims to capture glimpses of Missile History of INS Kalinga to date.
Once completed, it will be dedicated to all the Officers, Sailors, and Support Staff of INS Kalinga, who has served in this premier op-support Base of the Eastern Naval Command (ENC).
The Missile Park has been set up with a replica of missiles and Ground Support Equipment (GSE) that showcase the evolution of missiles handled by the unit.
The main attraction is P-70 'Ametist', an underwater launched anti-ship missile from the arsenal of the old 'Chakra' (Charlie-1 submarine) which was in service with IN during 1988-91.
INS Kalinga is an Indian Navy establishment reporting to the Eastern Naval Command. It is located on the Visakhapatnam – Bheemunipatnam beach road. It was commissioned in 1985.
4. The Telecom Regulatory Authority of India (TRAI) has given few recommendations for the development of the new National Numbering Plan for the fixed as well as mobile telecommunication services in the country to ensure availability of the uniquely identifiable numbers to every subscriber in India.
Currently, the Department of Telecommunications (DoT) administers the numbers for fixed and mobile networks on the basis of the National Numbering Plan (NNP), 2003.
NNP (2003) provides a set of rules and guidelines for the use and assignment of numbers to telephone services delivered over public networks.
It also describes the assignment of numbers to international services, trunk service, emergency services, and special services such as voicemail and Intelligent Network (IN) services.
Thus, the management of numbering resources is governed by the NNP.
NNP is based on the International Telecommunication Union' s (ITU) standardization sector recommendations.
5. The Government of India has discontinued 7.75% savings (taxable) bonds, 2018 for a subscription.
Applicable: The government's withdrawal of these bonds means that it is only ceasing fresh issuance and not redeeming those already invested.
7.75% RBI Bonds 2018:

These were issued with effect from 10th January 2018 and were available for subscription to resident citizens/Hindu Undivided Family (HUF) to invest in a taxable bond.
These bonds were first introduced in 2003 as 8% GOI Savings (Taxable) Bonds.
The 8% interest rate was brought down to 7.75% in January 2018.
While one bond was of Rs 1,000 each, the bonds had no maximum limit for investment.
The bonds had a 7-year lock-in period from the date of issue but it permitted premature encashment to individuals who were 60 years and above.
Interest on these bonds is taxable under the Income-tax Act, 1961.
6. Major Suman Gawani, an Indian Army officer who served as a peacekeeper with the United Nations Mission in South Sudan (UNMISS) in 2019, has won the prestigious "United Nations Military Gender Advocate of the Year Award".
She received the award during an online ceremony being organized at the United Nations (UN) Headquarters, New York (USA) on the occasion of the International Day of United Nations Peacekeepers.
United Nations Military Gender Advocate of the year Award: It recognizes the dedication and effort of an individual peacekeeper in promoting the principles within the United Nations Security Council Resolution 1325.
This resolution affirms the important role of women in the prevention and resolution of conflicts, peace negotiations, peace-building, peacekeeping, humanitarian response, and post-conflict reconstruction.