Egypt As The Fourth New Member Of BRICS New Development Bank: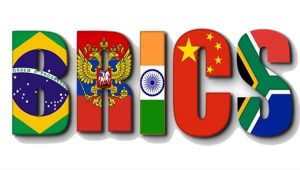 India has welcomed Egypt as the fourth new member of BRICS New Development Bank that was established by the BRICS countries six years ago.
Bangladesh, UAE, and Uruguay joined in September 2021. Membership expansion enables New Development Bank to position itself as a premier development institution for emerging economies.
The New Development Bank aims to mobilize resources for development projects in BRICS, emerging economies, and developing countries.
The BRICS (Brazil-Russia-India-China-South Africa) set up the bank with an aim to mobilise resources for infrastructure and sustainable development projects in emerging economies.
The bank is headquartered in Shanghai, China. The first regional office of the NDB is in Johannesburg, South Africa. The second regional office was established in 2019 in São Paulo, Brazil, followed by Moscow, Russia.
The NDB said it has so far approved about 80 projects in all of its member countries, totalling a portfolio of USD 30 billion. Projects in areas such as transport, water and sanitation, clean energy, digital infrastructure, social infrastructure and urban development are within the scope of the bank.