Insolvency And Bankruptcy Code (Amendment Bill), 2021: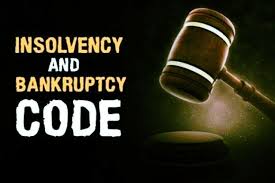 The government introduced the Insolvency and Bankruptcy Code (Amendment Bill), 2021 in the Lok Sabha.
The Bill is set to replace the Insolvency and Bankruptcy Code Amendment Ordinance 2021 promulgated in April 2021.
It introduced an alternate insolvency resolution process for Micro, Small and Medium Enterprises (MSMEs) with defaults up to Rs 1 crore called the Pre-packaged Insolvency Resolution Process (PIRP).
In March 2021 a sub-committee of the Insolvency Law Committee (ILC) recommended a pre-pack framework within the basic structure of the Insolvency and Bankruptcy Code (IBC), 2016.
Major Provisions:
Distressed Corporate Debtors (CDs) are permitted to initiate a PIRP with the approval of two-thirds of their creditors to resolve their outstanding debt under the new mechanism.
A corporate debtor is a corporate person who owes debt to any other person.
The PIRP also allows for a Swiss challenge to the resolution plan submitted by a CD in case operational creditors are not paid 100 % of their outstanding dues.
A Swiss Challenge is a method of bidding, often used in public projects, in which an interested party initiates a proposal for a contract or the bid for a project.
About PIRP:
A pre-pack is the resolution of the debt of a distressed company through an agreement between secured creditors and investors instead of a public bidding process.
This system of insolvency proceedings has become an increasingly popular mechanism for insolvency resolution in the UK and Europe over the past decade.
Pre-packs are largely aimed at providing MSMEs with an opportunity to restructure their liabilities and start with a clean slate while still providing adequate protections so that the system is not misused by firms to avoid making payments to creditors.
Unlike in the case of Corporate Insolvency Resolution Process (CIRP), debtors remain in control of their distressed firm during the PIRP.
Under the pre-pack system, financial creditors will agree to terms with a potential investor and seek approval of the resolution plan from the National Company Law Tribunal (NCLT).