Daily Current Affairs for Government Exams:
Today Current Affairs: 6th October 2020 for UPSC IAS exams, State PSC exams, SSC CGL, State SSC, RRB, Railways, Banking Exam & IBPS, etc
Contents:
PM Street Vendor's AtmaNirbhar Nidhi (PM SVANidhi).:
India-Myanmar Relationship:
Financial Action Task Force (FATF):
Nobel Prize for Physiology/Medicine 2020:
Amazon Forests:
A coalition of Epidemic Preparedness for Innovation (CEPI),
Other important current affairs
1.PM Street Vendor's AtmaNirbhar Nidhi (PM SVANidhi).: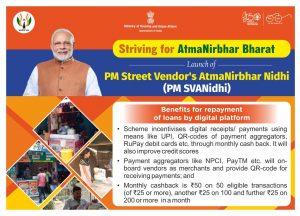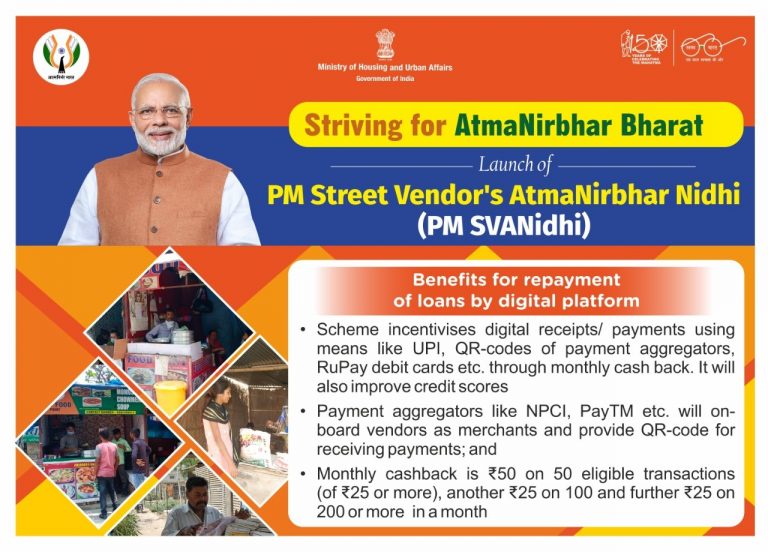 Foodtech major Swiggy has signed an MoU with the Ministry of Housing & Urban Affairs or MoHUA to bring India's street food vendors on to its online platform.
The initiative under PM Street Vendor's AtmaNirbhar Nidhi or PM SVANidhi Scheme will help these vendors grow their business which was severely hit and are still struggling due to the Covid-19 pandemic.
It is a special micro-credit facility plan to provide affordable loans of up to ₹10,000 to more than 50 lakh street vendors, who had their businesses operational on or before 24 March 2020.
The scheme is valid until March 2022.
Small Industries Development Bank of India is the technical partner for the implementation of this scheme.
It will manage the credit guarantee to the lending institutions through Credit Guarantee Fund Trust for Micro and Small Enterprises.
Under the scheme, vendors can avail working capital loan of up to ₹10,000, which is repayable in monthly instalments within one year.
On timely/early repayment of the loan, an interest subsidy of 7% per annum will be credited to the bank accounts of beneficiaries through Direct Benefit Transfer (DBT) on a six-months basis.
There will be no penalty on the early repayment of loans.
Eligibility:
The scheme is applicable to vendors, hawkers, thelewalas, rehriwalas, theliphadwalas in different areas/contexts who supply goods and services. Street vendors belonging to the surrounding peri-urban/rural areas are also included.
2.India-Myanmar Relationship: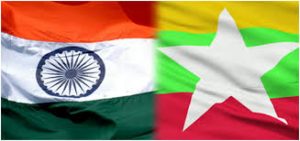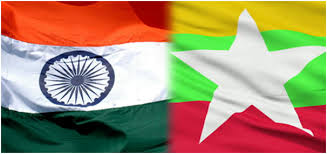 A two-day visit by the Foreign Secretary of India and the Army Chief to Myanmar completed with greater engagement between India and Myanmar.
As a part of India's Medical or Drug Diplomacy a package of 3,000 vials of the antiviral Remdesivir given to assist Myanmar in its fight against the pandemic.
India has shown willingness to prioritize Myanmar in sharing COVID -19 vaccines, when available.
The operationalization of the crucial Sittwe port in Myanmar's Rakhine state by March 2021 is committed.
The two sides also discussed progress in the ongoing Indian-assisted infrastructure projects such as the India-Myanmar-Thailand trilateral highway and the Kaladan Multi-Modal Transit Transport Project.
The project will link Kolkata to Sittwe in Myanmar and then from Myanmar's Kaladan river to India's north-east.
India has been concerned over some militant groups like the United National Liberation Front (UNLF) and National Democratic Front of Bodoland (NDFB) from the North-East region taking shelter in Myanmar.
Myanmar handed over 22 cadres of Indian insurgent groups in May 2020.
The maintenance of security and stability in their border areas and mutual commitment not to allow their respective territories to be used for activities inimical to each other were re-stressed.
3.Financial Action Task Force (FATF):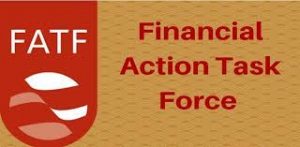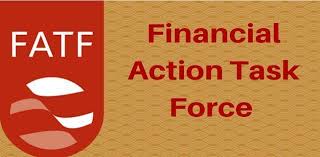 FATF is all set to decide on Pakistan's grey list status in a virtual meeting scheduled later this month.
It had placed Pakistan on the grey list in June 2018.
FATF:
The Financial Action Task Force (FATF) is an inter-governmental body established in 1989 on the initiative of the G7.
It is a "policy-making body" which works to generate the necessary political will to bring about national legislative and regulatory reforms in various areas.
The FATF Secretariat is housed at the OECD headquarters in Paris.
The FATF currently comprises 37 member jurisdictions and 2 regional organizations, representing most major financial centers in all parts of the globe. It also has observers and associate members.
Objectives: To set standards and promote effective implementation of legal, regulatory, and operational measures for combating money laundering, terrorist financing, and other related threats to the integrity of the international financial system.
Roles and functions:
Initially, it was established to examine and develop measures to combat money laundering.
In October 2001, the FATF expanded its mandate to incorporate efforts to combat terrorist financing, in addition to money laundering.
In April 2012, it added efforts to counter the financing of proliferation of weapons of mass destruction.
Blacklist and grey list:
Black List: Countries knowns as Non-Cooperative Countries or Territories (NCCTs) are put in the blacklist. These countries support terror funding and money laundering activities. The FATF revises the blacklist regularly, adding or deleting entries.
Grey List: Countries that are considered safe haven for supporting terror funding and money laundering are put in the FATF grey list. This inclusion serves as a warning to the country that it may enter the blacklist.
4.Nobel Prize for Physiology/Medicine 2020: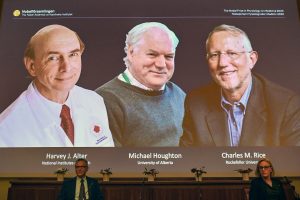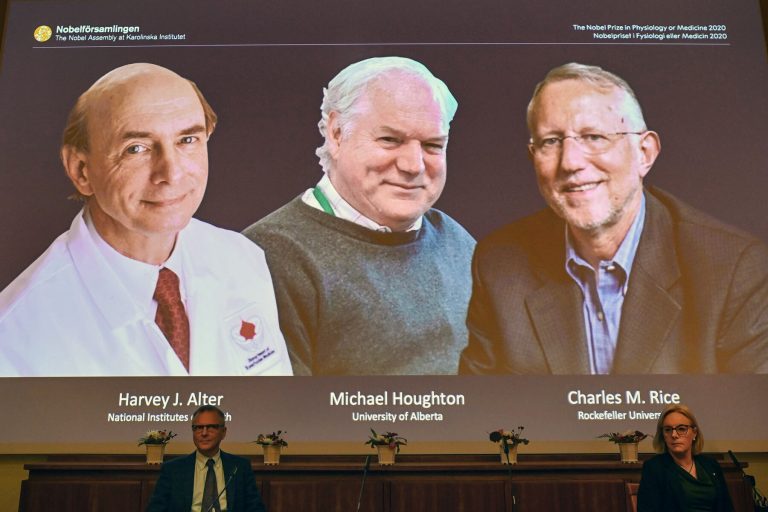 Americans Harvey J Alter and Charles M Rice, and British scientist Michael Houghton were awarded the Nobel Prize for Medicine or Physiology, 2020 for the discovery of the Hepatitis C Virus.
The Hepatitis C virus was discovered in 1982 by screening millions of DNA samples.
The Nobel award comes with a gold medal and prize money of 10 million Swedish kronor (over USD 1,118,000) and was created by Swedish inventor Alfred Nobel.
Hepatitis:
Hepatitis refers to an inflammatory condition of the liver.
It's commonly caused by a viral infection, but there are other possible causes of hepatitis like autoimmune responses, medications, drugs, toxins, and alcohol.
There are 5 main hepatitis viruses, referred to as types A, B, C, D, and E.
Hepatitis C:
Hepatitis C is caused by the Hepatitis C Virus (HCV).
It is transmitted through direct contact with infected body fluids, typically through injection drug use and sexual contact.
According to the World Health Organization, about 71 million people in the world have chronic infection with the Hepatitis C virus, which is also a major cause of liver cancer.
A vaccine for the disease has still not been developed but it can be treated with the help of anti-viral drugs.
The discovery helped in finding a cure for the disease, and effective anti-viral drugs are now available.
Tests have also been developed to identify blood containing this virus, so that infected blood is not given to any patient.
5.Amazon Forests: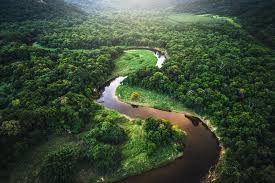 A study was conducted on the state of Amazon Forests under the Global Fire Emissions Database project run by NASA. The report has been released.
Key findings:
Fires in the Amazon region in 2019 were unprecedented in their destruction.
Thousands of fires had burned more than 7,600 square kilometers by October that year.
But, fires in the Amazon in 2020 surpassed those of 2019.
Despite the surge in fires, international attention has waned in 2020, likely due to the COVID-19 pandemic.
As of 2019, an estimated 17 per cent of the Amazon's forest cover has been clear-cut or burned since the 1970s.
As the rainforest bleeds biomass through deforestation, it loses its ability to capture carbon from the atmosphere and releases carbon through combustion.
If the annual fires burning the Amazon are not curtailed, one of the world's largest carbon sinks will progressively devolve into a carbon faucet, releasing more carbon dioxide than it sequesters.
Forests to semi-arid Savannah:
Many researchers predict that deforestation is propelling the Amazon towards a tipping point, beyond which it will gradually transform into a semi-arid savanna.
If the deforestation of the rainforest continues past a threshold of 20-25 percent total deforestation, multiple positive feedback loops will spark the desertification of the Amazon Basin.
6.Coalition of Epidemic Preparedness for Innovation (CEPI),: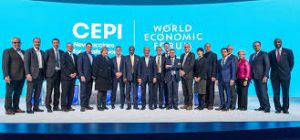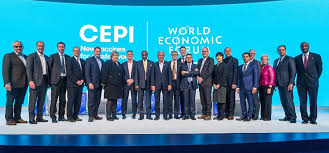 The Coalition of Epidemic Preparedness for Innovation (CEPI), a global initiative, has named Translational Health Science and Technology Institute (THSTI), Faridabad as one of the six laboratories for assessing Covid-19 vaccine candidates that are under development.
Six Laboratories:
The CEPI network will initially involve six labs, one each in Canada, Britain, Italy, the Netherlands, Bangladesh, and India.
All the labs would use the same reagents (cause a chemical reaction) and follow a common set of protocols to measure the immune response of multiple vaccine candidates under development and trial.
This will greatly harmonize the vaccine trial process and allow different vaccine candidates to be compared and speed up the selection of the most effective candidate.
The mandate of the THSTI is to provide validated assays (analysis) for vaccine development on a par with global standards.
Bioassay is the determination of the relative strength of a substance (drug) by comparing its effect on a test organism with that of a standard preparation.
The coalition of Epidemic Preparedness for Innovation (CEPI):
CEPI is a global partnership launched in 2017 to develop vaccines to stop future epidemics.
CEPI was founded in Davos (Switzerland) by the governments of Norway and India, the Bill & Melinda Gates Foundation, the Wellcome Trust, and the World Economic Forum.
The Department of Biotechnology, Ministry of Science & Technology, and Government of India has been implementing the IndCEPI mission 'India Centric Epidemic Preparedness through Rapid Vaccine Development: Supporting Indian Vaccine Development'.
The objectives of this mission are aligned with that of CEPI and aims to strengthen the development of vaccines and associated competencies/technologies for the diseases of epidemic potential in India.
Translational Health Science and Technology Institute (THSTI):
It is an autonomous institute of the Department of Biotechnology (DBT).
It is located in Faridabad (Haryana).
Other important current affairs:
1.Supersonic Missile Assisted Release of Torpedo (SMART) has been successfully flighting tested from Wheeler Island off the coast of Odisha.
SMART is a missile assisted release of lightweight Anti-Submarine Torpedo System for Anti-Submarine Warfare (ASW) operations far beyond the Torpedo range.
This launch and demonstration are significant in establishing Anti-Submarine warfare capabilities.
A number of DRDO laboratories including DRDL, RCI Hyderabad, ADRDE Agra, NSTL Visakhapatnam have developed the technologies required for SMART.
2.Justice Prafulla Kumar Misra has retired from the post of Goa Lokayukta and has highlighted the issues related to the state office and the proceedings.
Goa Lokayukta Act:

Even much before the enactment of the Lokpal and Lokayuktas Act, 2013 itself, many states had already set up the institution of Lokayuktas.
It was sent to the Central government in 2003 and passed in the Assembly only in October 2011, after it was reintroduced.
It is modeled upon Karnataka and Kerala's Lokayukta Acts but with less strict provisions.
This Act is intended to remove grievances of the individual(s) against maladministration of government officials.
A complaint under this Act can be filed either on the basis of an allegation or on the basis of the grievance.

Data Analysis: During his tenure, the office of the Lokayukta received 191 cases, 133 of which were disposed of. Among the 58 pending cases are 21 in which he sent reports to the government, but the state government has not acted and Action Taken Reports are still awaited.
Pending Cases: His recommendations included initiation of disciplinary action, transfer, probe into mishandled funds, misuse of powers of ministers and bureaucrats, detailed investigation by the Anti-Corruption Bureau or a declaration that an elected functionary is unfit to hold office.
4.The Ministry of Environment, Forest and Climate Change is formulating a policy for the up-gradation and development of Zoos in Public-Private Partnership (PPP) across the country to encourage interaction between wildlife and humans, and help people observe and understand wildlife behavior more closely.
Wildlife Week, 2020 is also being celebrated. Wildlife Week is celebrated every year in India between October 2 and 8.
It started in the year 1952 with the notion to preserve fauna of the country.
A report of the Central Zoo Authority (CZA)- The Energy and Resources Institute (TERI) titled "Economic valuation of ecosystem services, National Zoological Park, New Delhi' was also released.
The study was first of its kind in India.
It pegs the total annual economic value of the ecosystem services (biodiversity conservation, employment generation, carbon sequestration, education, and research, recreational and cultural) of the zoo.
The Minister also gave away the CZA-Prani Mitra awards to encourage the zoo officers and staff towards working for captive animal management and welfare.
5.The Defence Research and Development Organisation (DRDO) conducted a successful flight test of the Supersonic Missile Assisted Release of Torpedo (SMART) from Wheeler Island off the coast of Odisha.
This follows the successful test-firing of indigenously developed nuclear-capable hypersonic missile 'Shaurya'.
In 2017, the Odisha government formally named the Outer Wheeler Island in Bhadrak district as APJ Abdul Kalam Island as a tribute to the former President on his second death anniversary.
SMART is a missile assisted release of lightweight Anti-Submarine Torpedo System for anti-submarine warfare (ASW) operations far beyond the torpedo range.
SMART, when launched from a warship or a truck-based coastal battery, takes off like a regular supersonic missile.
It covers most of its flight in the air at lower altitudes with a two-way data link from the warship or an airborne submarine target detection system and provides the exact location of the hostile submarine to correct its flight path midway.
Just when it approaches close enough to the submerged submarine, the missile will eject the torpedo system into the water and the autonomous torpedo will start moving towards its target to take out the submarine.
The torpedo is a cigar-shaped, self-propelled underwater weapon, launched from a submarine, surface vessel, or airplane and designed for exploding upon contact with the hulls of surface vessels and submarines.
Varunastra is the first indigenous heavyweight ship-launched an anti-submarine electric torpedo.
6.The Supreme Court recently asked the Centre and the Reserve Bank of India about the steps taken to implement the K.V. Kamath Committee report on recommendations to bail out sectors affected by the COVID-19 pandemic.
Various writ petitions have been filed in the court highlighting the plight of borrowers, small and big, who were being charged compound interest, post the pandemic moratorium which expired on August 31.
In August this year, RBI set up a committee headed by K.V. Kamath on the restructuring of loans impacted by the Covid-19 pandemic.
The Committee was tasked to recommend parameters for a one-time restructuring of corporate loans.
Recommendations made by the Committee:

A graded approach to the restructuring of stressed accounts based on the severity of the impact on the borrowers- Banks can classify the accounts into mild, moderate, and severe as recommended by the committee.
Five financial parameters to gauge the health of sectors facing difficulties- total outside liabilities to adjusted tangible net worth, total debt to earnings before interest, taxes, depreciation, and amortization (Ebitda), debt service coverage ratio (DSCR), current ratio and average debt service coverage ratio (ADSCR).
26 sectors have been identified including auto, aviation, construction, hospitality, power, real estate and tourism.
7.According to a study by the Energy and Resources Institute (TERI), the annual economic value of ecosystem services provided by the Delhi zoo works out to be ₹426 crore.
The study was commissioned by the Central Zoo Authority.
These 'ecosystem services' constitute heads such as biodiversity conservation, employment generation, education and research, carbon sequestration, and recreational and cultural contributions.
When one-time ecosystem services are considered, such as carbon storage, the surrogate value of land, and land value of Delhi zoo, their contribution climbs to nearly ₹55,209 crores.
8.Foreign ministers of all four Quad countries – India, US, Japan, Australia – will meet in the Japanese capital Tokyo on October 6, 2020.
Foreign Ministers will discuss the post-COVID-19 international order and the need for a coordinated response to the various challenges emerging from the pandemic.
Four ministers will also discuss regional issues and collectively affirm the importance of maintaining a free, open, and inclusive Indo-Pacific.
This is the second such Quad foreign ministers meet. In 2019, all the foreign ministers of Quad countries met on the sidelines of the United Nations General Assembly.
It takes place even as India and the US are getting ready for 2+2 foreign and defense ministers meeting that will take place later this month.
9.The Results of the first edition of the National Startup Awards will be released by the Minister of Commerce & Industry on 6th October 2020.
The Department for Promotion of Industry and Internal Trade (DPIIT) has conceived the first-ever National Startup Awards.
It aims to recognize outstanding Startups and ecosystem enablers that are building innovative products or solutions and scalable enterprises, with high potential of employment generation or wealth creation, demonstrating measurable social impact.
The first edition of the Awards invited applications across 12 sectors which were further sub-classified into a total of 35 categories.
These 12 sectors are Agriculture, Education, Enterprise Technology, Energy, Finance, Food, Health, Industry 4.0, Space, Security, Tourism, and Urban Services.
The winning Startups will get cash prizes of Rs 5 lakh each.