Electoral Trust Scheme, 2013: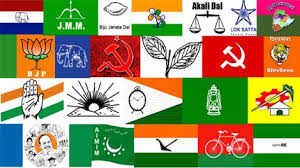 For the first time, an electoral trust (under Electoral Trust Scheme, 2013) has declared donation through electoral bonds and hasn't revealed the names of the political parties that received the money, citing anonymity guaranteed under the electoral bond scheme.
According to the Association of Democratic Reforms (ADR), this "practice is against the spirit of the Electoral Trusts Scheme, 2013 and the Income Tax Rules, 1962 which make it mandatory for trusts to furnish each and every detail about the donor contributing to the trust.
If Electoral trusts start adopting this precedent of donating through bonds, it will be a complete situation of unfair practices i.e. total anonymity, unchecked and unlimited funding, free flow of black money circulation, corruption, foreign funding, corporate donations and related conflict of interest etc.
About the Electoral Trust Scheme:
Electoral Trust is a non-profit organization formed in India for orderly receiving of the contributions from any person.
Electoral Trusts are relatively new in India and are part of the ever-growing electoral restructurings in the country.
Electoral Trusts Scheme, 2013 was notified by the Central Board of Direct Taxes (CBDT).
The provisions related to the electoral trust are under Income-tax Act, 1961 and Income tax rules-1962.
Objective: It lays down a procedure for grant of approval to an electoral trust which will receive voluntary contributions and distribute the same to the political parties.
A political party registered under section 29A of the Representation of the People Act, 1951 shall be an eligible political party and an electoral trust shall distribute funds only to the eligible political parties.