Emergency Credit Line Guarantee Scheme (ECLGS) : Extension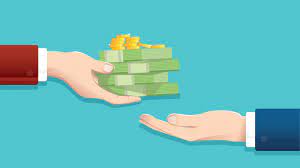 The Union government is looking at a possible extension of the Emergency Credit Line Guarantee Scheme (ECLGS) amid global economic uncertainty and expectation of slower domestic growth next fiscal.
Emergency Credit Line Guarantee Scheme (ECLGS) was launched by the Government of India in 2020 as a special scheme in view of the Covid-19 crisis.
Objective is to provide 100 percent guaranteed coverage to the banks, non-banking financial institutions (NBFCs), and other lending institutions to extend emergency credit to business entities that have suffered due to the Covid-19 pandemic and are struggling to meet their working capital requirements.
ECLGS is under the operational domain of the Ministry of Finance, Department of Financial Services (DFS).
National Credit Guarantee Trustee Company Ltd (NCGTC) has been set up by the Union Ministry of Finance to manage and provide guarantees to these loans.
ECLGS was launched in different phases – ECLGS 1.0, ECLGS 2.0, ECLGS 3.0, and ECLGS 4.0. In different phases, the scope of this scheme was increased to include multiple sectors.
Sanctions/disbursements are made by lending institutions based on assessment of the borrower's requirements and eligibility.
Processing charges, foreclosure, and prepayment charges are waived under the scheme..