Emmanuel Macron : French President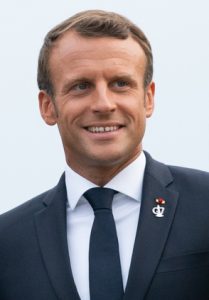 French President Emmanuel Macron comfortably won re-election to a second term by defeating Marine Le Pen in French election.
In the midst of Russia's war on Ukraine, the result offered the European Union the reassurance of stable leadership in the bloc's only nuclear-armed power and was immediately hailed by France's allies.
A second five-year term for the 44-year-old centrist spared France and Europe from the seismic upheaval of a shift of power to firebrand populist Marine Le Pen.
During her campaign, Ms Le Pen pledged to dilute French ties with the 27-nation EU, NATO and Germany, moves that would have shaken Europe's security architecture as the continent deals with its worst conflict since World War II.
Ms Le Pen also spoke out against EU sanctions on Russian energy supplies and faced scrutiny during the campaign over her previous friendliness with the Kremlin.