Pratapsingh Rane : Lifetime Status Of The Rank Of Cabinet Minister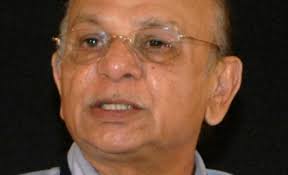 The BJP govt had honoured the veteran Congress leader – Pratapsingh Rane – for his 50 years as MLA by providing the "lifetime status of the rank of Cabinet minister".
Pratapsingh Rane is a six-time Chief Minister of Goa and a legislator for a full 50 years.
A case in the HC now says this move violated the 91st Amendment.
Goa has a 12-member Cabinet, and the conferment of Cabinet status on Rane results in the number of Cabinet ranks rising to 13, which exceeds the ceiling mandated by the Constitution.
There are 40 seats in the unicameral Goa Assembly.
The Constitution (91st Amendment) Act, 2003 inserted clause 1A in Article 164, which says "the total number of Ministers, including the Chief Minister, in the Council of Ministers in a State shall not exceed fifteen per cent of the total number of members of the Legislative Assembly of that State provided that the number of Ministers, including the Chief Minister in a State shall not be less than twelve".