Exercise Cobra Warrior: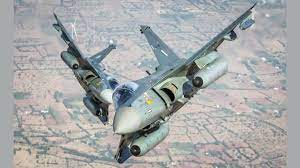 Indian Air Force (IAF) will participate in the multilateral air exercise 'Exercise Cobra Warrior' at the Royal Air Force's (RAF) in the United Kingdom from March 6 to 24, 2023.
The Exercise Cobra Warrior is a multilateral Air exercise in which Air Forces from Finland, Sweden, South Africa, the United States of America and Singapore would also be participating alongside the RAF and IAF.
The aim of the exercise is to participate in various fighter aircraft engagements and learn from the best practices of various Air Forces.