India's Unemployment Rate 2021-2022 : Report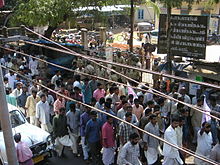 According to the latest annual Periodic Labour Force Survey (PLFS), released by the National Statistical Office (NSO), India's unemployment rate dropped to a five-year low in July-June 2021-22 to 4.1%
Rate declined for the 4th consecutive year since it was launched in April 2017.
The UR for rural women (2.1%) was lower than for rural men (3.8%) in 2021-22, whereas in urban areas, the rate was high for females (7.9%) as compared to males (5.8%).
The LFPR had increased significantly in the last five years from 37.5% in 2018-19 to 55.2% in 2021-22.
The rural LFPR in the survey stood at 57.5% (up from 57.4% in 2020-21), whereas its urban equivalent saw an increase to 49.7% (from 49.1%).
Quarterly survey (CWS) For urban India, UR stagnated (after declining for five consecutive quarters till July-September FY23,) at 7.2% in the December quarter.
The LFPR increased marginally to 48.2% from 47.9% in the September quarter.
Youth unemployment (for the 15-29 age group) marginally increased to 18.6% in the December quarter, primarily driven by a rise in the female youth UR.