Tsirkon Hypersonic Missile: Russia: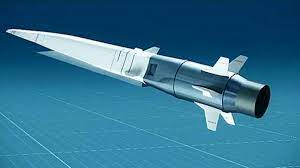 Russia has fired its Tsirkon (Zircon) Hypersonic Cruise Missile from a warship in the north of the country.
Earlier, it was reported that China tested a nuclear-capable hypersonic glide vehicle that circled the globe before speeding towards its target.
The Tsirkon Cruise Missile will join Avangard glide vehicles and the air-launched Kinzhal (Dagger) missiles in Russia's hypersonic arsenal.
Cruise missiles differ from ballistic missiles in that they fly towards their target at lower altitudes, remaining within the Earth's atmosphere throughout their trajectory.
It is one of the several missiles being developed in Russia that will arm up Russian submarines, frigates, and cruisers.
Hypersonic Weapons are much harder to track and intercept than traditional projectiles because they can travel more than five times the speed of sound and maneuver in mid-flight.
Hypersonic Technology:
Speed: 5 or more times the Mach or speed of sound.
Mach Number: It describes an aircraft's speed compared with the speed of sound in air, with Mach 1 equating to the speed of sound i.e. 343 metre per second.
Technology Used: Most hypersonic vehicles primarily use the scramjet technology, which is a type of Air Breathing propulsion System.
This is extremely complex technology, which also needs to be able to handle high temperatures, making the hypersonic systems extremely costly.
Types:

Hypersonic cruise missiles: These are the ones that use rocket or jet propellant through their flight and are regarded as being just faster versions of existing cruise missiles.
Hypersonic Glide Vehicle (HGV): These missiles first go up into the atmosphere on a conventional rocket before being launched towards their target.