Exercise MILAN 2024: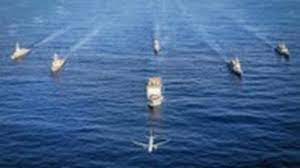 The Mid Planning Conference (MPC) of MILAN 24 (Multilateral Naval Exercise – 2024), to be hosted by the Indian Navy at Visakhapatnam during Feb 2024, was conducted by the Eastern Naval Command (ENC).
MILAN is a biennial multilateral naval exercise incepted by Indian Navy in 1995 at Andaman and Nicobar Command.
Starting with the participation of only four countries, viz Indonesia, Singapore, Sri Lanka and Thailand, in the 1995 edition, the exercise has since transitioned leaps and bounds in terms of number of participants and complexity of exercises.
Originally conceived in consonance with India's 'Look East Policy', MILAN expanded in ensuing years with India's 'Act East policy' and SAGAR Initiative, to include participation from island nations in the Western IOR (Indian Ocean Region) as also IOR littorals.