Exercise Sea Breeze: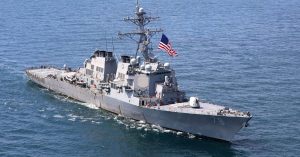 Ukraine and the United States launched joint naval Exercise 'Sea Breeze' in the Black Sea in a show of Western cooperation with Ukraine as it faces off with Russia.
The drills come just days after the British Royal Navy's HMS Defender passed near Russian-annexed Crimea in the Black Sea.
The exercise Sea Breeze has been held since 1997, involving NATO states and their allies in the Black Sea region.
It has taken place 21 times since 1997. This edition (2021) will be the largest In Exercise's history that will involve some 5,000 military personnel from more than 30 countries.
The drill is aimed at improving naval and land operations and improving cooperation among participating counties.
The exercise is also aimed at sending a powerful message to maintain stability and peace in the region.