India's Current Account surplus of 0.9% of GDP in FY21: RBI: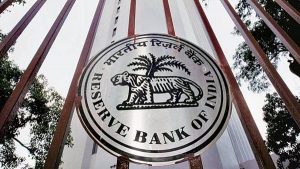 As per data released by Reserve Bank of India (RBI), India has reported a current account surplus of 0.9 per cent of GDP in the Financial Year 2021 (FY21) amid the covid-19 pandemic. In 2020, it had reported current account deficit of 0.9 per cent
India's current account deficit has increased to USD 8.1 billion or 1 per cent of GDP for March quarter in 2021 as compared to the surplus of USD 0.6 billion or 0.1 per cent of GDP in 2020 for same period.
India reported a deficit of 0.3 per cent in December quarter of 2020.
As per RBI, current account balance reached into surplus territory because of sharp contraction in trade deficit to USD 102.2 billion from USD 157.5 billion in 2019-20.
Net invisible receipts were low in FY21 because of an increasing outgo of overseas investment income payments and decrease in net private transfer receipts.
External commercial borrowings by India Inc recorded an inflow of USD 0.2 against 21.7 billion in 2019-20.
India witnessed an accretion of USD 87.3 billion to foreign exchange reserve on balance of payments basis.
Current account deficit in March quarter was high on account of high trade deficit and low net invisible receipts.
Private transfer receipts, representing remittances by Indians employed overseas, witnessed increase of USD 20.9 billion.
It was higher by 1.7 per cent from 2020 level.
Net outgo from primary income account, representing net overseas investment income payments, increased to USD 8.7 billion. It was USD 4.8 billion in 2020.