Family Pehchan Patra For J&K Residents: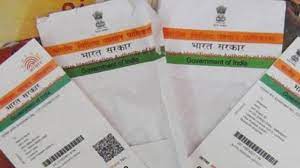 The Government of India has recently decided to introduce a Family Pehchan Patra (FPP) for residents of the Union Territory of Jammu & Kashmir.
Family Pehchan Patra will be an identity card with a unique 8-digit alphanumeric number (like in a PAN Card) to identify each family and its members through the head of the family.
It will be a single identifier for every family and individual in the UT unlike the Aadhar card which contains information about an individual only.
The card will contain details of all members of the family, including their names, ages, qualifications, employment status, etc. and will be linked with the Aadhaar and bank account number of the head of the family.