Family Courts Amendment Bill, 2022: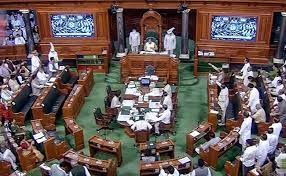 The Lok Sabha passed the Family Courts' Amendment Bill, 2022 by voice vote.
It validates the existence of the three family courts in Himachal Pradesh and Two in Nagaland with retrospective effect.
The bill also seeks validation of the decisions taken by the two states and the family courts.
The family courts located at Shimla, Dharmashala, and Mandi in Himachal Pradesh will come into force, with a retrospective effect of February 15th 2019.
The Family Courts located at Dimapur and Kohima in Nagaland will come into force with retrospect effect from November 12th 2008 on enactment of the Bill.
The enactment was necessitated as it came to light in connection with a case that the central Government notifications were not existing with respect to these five family courts.